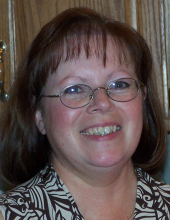 Obituary for Kathleen Gavin Hill
On Monday, August 5, 2019, Kathleen (Kathy) Gavin Hill, loving wife and mother of three children, passed away at the age of 61.

Kathy was born January 23, 1958 to Thomas and Regina Gavin in Vestal, New York. On August 8, 1981 she married David Hill. Together they raised three daughters, Katherine, Rachel and Sarah.

Kathy was devoted to raising her family, and was especially enthralled with the latest editions to the family, her grandchildren. Kathy has a grandson, Robert (age 4) and Theo (age 2 months). She was also anxiously awaiting the arrival of her first granddaughter and namesake, Kathleen, born on August 5, 2019. She was the happiest when her family was all together. Kathy was known for her cooking skills, and loved to feed her family and others. She needed no excuse to host a party and bring people together to celebrate. She was known for having a great sense of humor, her welcoming spirit and her warm, caring personality.

Despite her recent illness, Kathy remained strong and optimistic about the journey. Her faith was strong and she reached to family and prayer for comfort and support during the short time she fought cancer. She was extremely grateful for the love and support she received from her family and friends throughout.

Kathy is preceded in death by her father, Thomas, and mother, Regina. She is survived by her husband, David, and two brothers Thomas and Robert Gavin. She is also survived by her children, Katherine Needham (and son-in-law Robert Needham), Rachel Fliss (and son-in-law James Fliss), and Sarah Hanthorn (and son-in-law Grant Hanthorn), and three grandchildren, Robert and Kathleen Needham, and Theo Hanthorn.

A funeral service will be held on Tuesday, August 13th, 2019 at the Saint Marks Catholic Church at 2 p.m. In lieu of flowers, the family requests that donations be made in her name to the Amyloidosis Foundation at www.amyloidosis.org.
Previous Events
Funeral
Saint Marks Catholic Church
14740 Stumptown Rd
Huntersville, NC 28078
Memorial Contribution